The 2023 Subaru Love Promise Community Commitment Award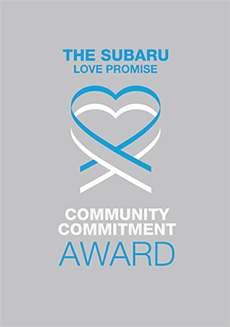 We've been nationally recognized for our dedication to our community and the Subaru Love Promise.
We're honored to receive the 2023 Subaru Love Promise Community Commitment Award. This award nationally recognizes Subaru retailers who are making the world a better place while demonstrating an outstanding commitment to supporting passions and causes in local communities. These efforts are focused in important areas such as the environment, community, health, education, and pets.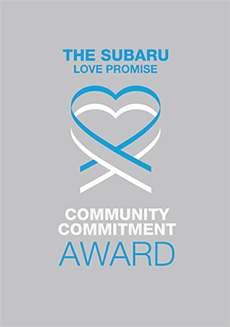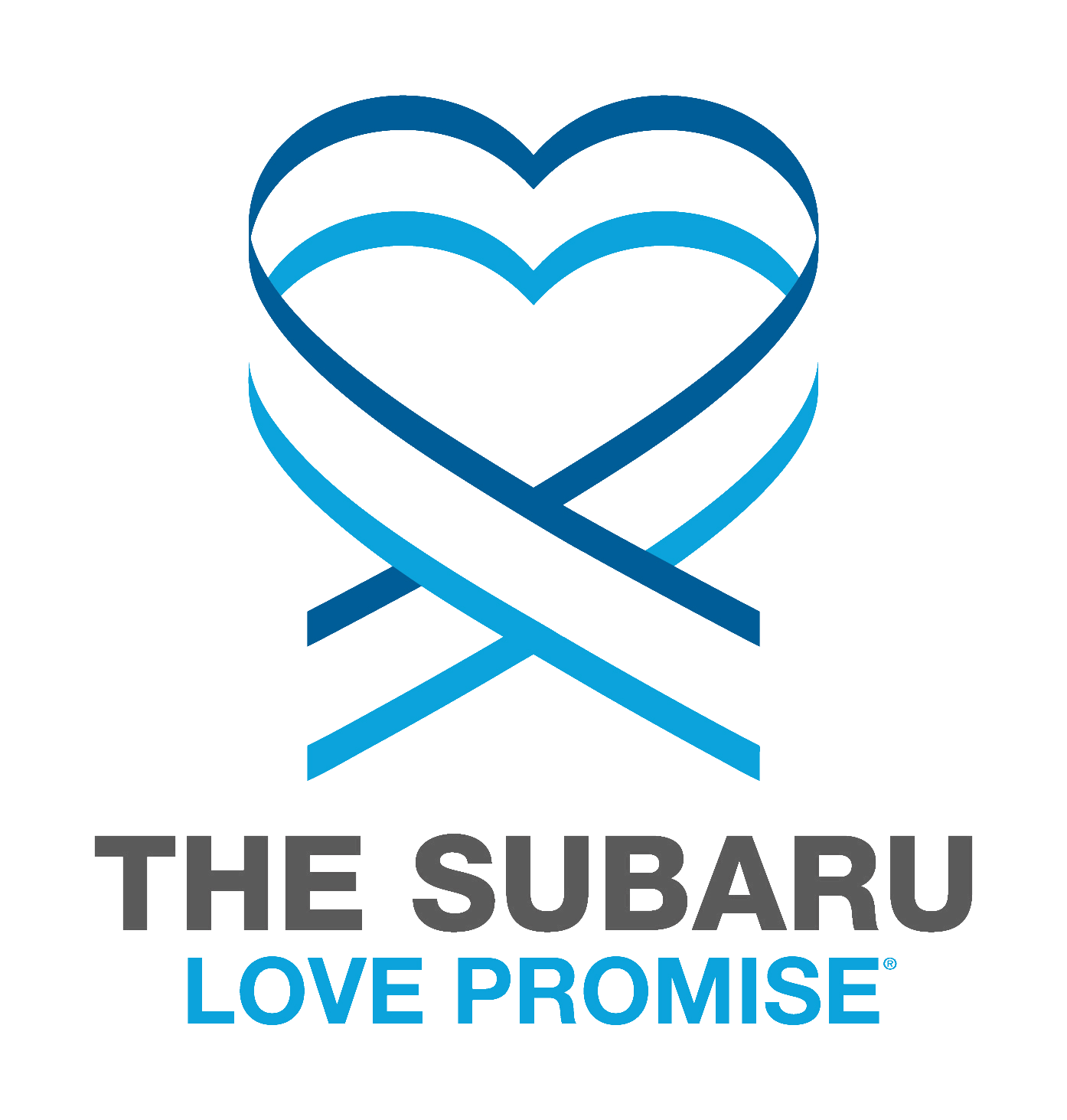 What is the Subaru Love Promise?
Subaru and our retailers believe in making the world a better place and the Subaru Love Promise is our vision of respecting all people. This is our commitment to show love and respect to our customers and to work to make a positive impact in the world.
How is Pape Subaru dedicated locally to the Love Promise?
Our Love Promise can be seen in various partnerships with local charities and non-profits. We're grateful for the opportunity, not only to be a part of our community, but to serve it as well.
Skillin Elementary School
United Way, South Portland Food Pantry, Morrison Developmental Center, South Portland Boys & Girls Cl, Make a Wish Foundation
Tri for a cure, Cancer Community Center, Red Cross
Love Promise Stories from Pape Subaru
Subaru and Pape Subaru believe in making a positive impact on the communities in which we live and work. We uphold that belief through our Love Promise Community Commitment. Every month, we select inspiring stories from customers and partners from around our area who strive to support our collective commitment and feature them here
A furry surprise - Katie P
A cold winter day brought in a Forester for routine maintenance. When our technician popped the hood to begin the maintenance a furry surprised awaited him. A stray cat had burrowed himself in the vehicle enjoying the warmth the vehicle was giving off. He quickly moved tucking himself in the suspension of the vehicle where we were unable to reach him. We approached the customer asking if they owned a cat, where they expressed they did not. The customer was very patient as our service advisor, Tanya, ran home to get a crate for the cat. Six technicians surrounded the vehicle trying to help get the cat out. Eventually, one of our technicians laid on the ground petting his nose trying to get him to trust us. We could not lift the vehicle as it would scare him to burrow deeper into the suspension. He eventually allowed us to place him in the crate where we fed him and gave him some water. He was brought to the Animal Refuge League in Portland where they provided some much needed TLC. Austin, our technician who laid on the ground for 2+ hours with this little guy called the Animal Refuge league multiple times a week for three weeks to see if he found a home. No one had claimed him and there were clear signs he had not been in a home for some time. Austin decided to adopted him! He now is an honorary member of the Pape Subaru family and a permanent member of Austin's.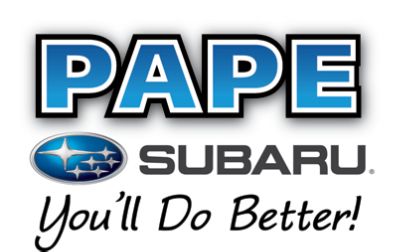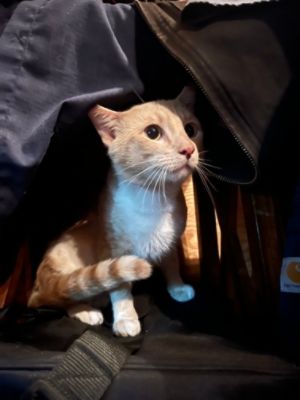 ---
Tri for a Cure- Share the Love - Katie P
Pape Subaru partnered with Maine Cancer Foundations Tri for a Cure for the annual Subaru Share the Love® Event. Each year Subaru will donate $300 to each customer who purchases a new vehicle during a period of time during the year. This year we were able to raise $10,000 to the Tri for a Cure! The Tri for a Cure fights to end cancer in Maine! Their fast success in raising millions of dollars over the years has changes many lives in Maine. Pape Subaru is honored to be part of their fight.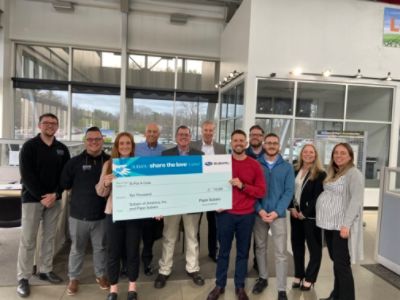 ---
Share the Love - Katie P
Pape Subaru partnered with the South Portland Food Cupboard in participation with the Subaru Share the Love® Event. Seen in the photo are the amazing volunteers of the Food Cupboard, some members of the Pape Subaru team and Subaru of New England representatives. A total for $16,000 was donated to the Cupboard! This year the Food Cupboard saw an increase of more than 8,000 people who utilized their services over last year. With increasing amount of people within our community and food inflation rates, the Food Cupboard was particularly grateful for the donation!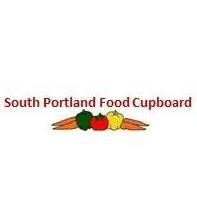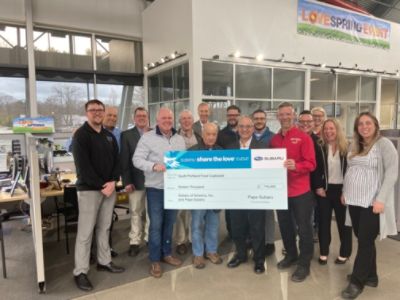 ---
Subaru Loves to Help - Preble S
Pape Subaru partnered with Preble Street in Portland to collect donations through the first couple weeks of February. The donations consisted of socks, backpacks filled with food, winter supplies, hand and toe warmers, toiletries.. Seen in the photo is our sales representative, Nick on his way to deliver the donations. We hope this will make a small impact on the our community!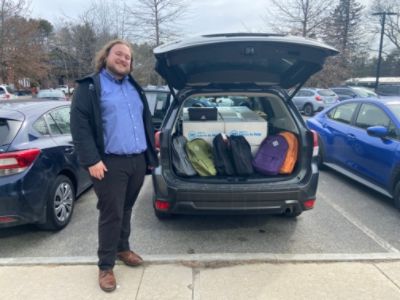 ---
Pape Subaru Children's Charity - Elizabeth P
Each year Pape Subaru partners with Spurwink to provide gifts through the holiday season. Spurwink's hard-working, dedicated case managers each have 20+ families they provide services for. These families are battling homelessness, mental illness, asylum, or just overall poverty. The case managers select from their families and ask the kids and adults to provide a list of things they need and want through the holidays. They then anonymously provide the lists to Pape Subaru who then distributes them to Pape Subaru employees, families, friends, and customers. These lists consist of items such as winter apparel, toilet paper, toys, socks, hats, gas cards, and toiletries. The volunteers this year totaled 50 people!! Pape Subaru was able to sponsor a total of 20 families which amounted to 81 individuals!!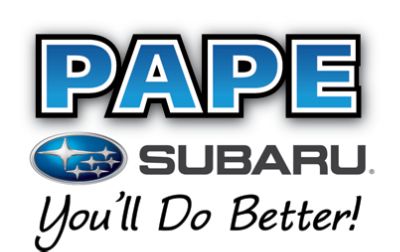 ---
Turkey Drive - Brian H
Each year Pape Subaru partners with the local South Portland Food Cupboard to collect turkeys and non-perishable food items for Thanksgiving. Customers, employees, and our families donated cans of food along with turkeys. Pape was able to collect 625 pounds of food! 100% of the food went to folks in need in the South Portland community.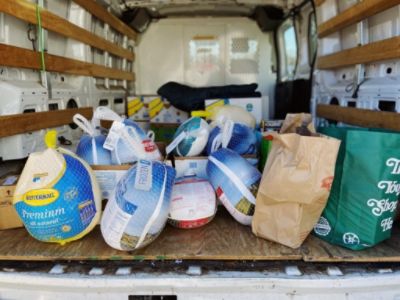 ---
Marnie Finds a Home - AHR - Margaret H
Marnie is a five year old Havanese mix. She arrived to Almost Home Rescue from our partner rescue in Louisiana. When they saw her sitting in their local shelter, they just knew that they needed to help her. We are not sure what happened to Marnie to cause her paralysis in her rear legs. She was left at the shelter like this with no visible injuries and no notes to tell her story. Marnie has a very sweet temperament with other dogs and humans. She does not see herself as a special needs dog. She can get around by propping herself up on her front legs. She can create a lot of momentum and can go quite far and almost seems to prefer being self-sufficient. Marnie also has a wheelchair that she uses to get around better. She does not have control of her bladder and wears diapers. This girl is the sweetest, most snuggly, happy girl that does not let her mobility issues slow her down one bit. She is quite capable and able and nothing gets her down! She is strong and determined. Marnie is very fortunate to be adopted by a loving family that takes in special-needs dogs. Marnie is so lucky as she will be getting three fur siblings all with different needs. We are so very pleased that we were able to find Marnie the special family that she deserves! From her adopters: "She is a special, sweet and loving dog and deserves a great life. Her adaptability is incredible and her spirit is strong." Thank you, Subaru, for supporting Almost Home Rescue!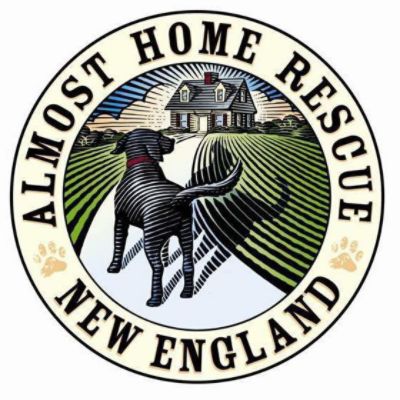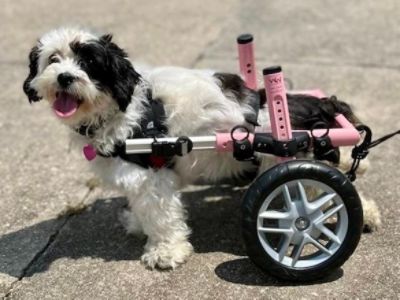 ---
Loves learning - Katie P
The Subaru Loves Learning event allowed Pape Subaru to partner with Skillin Elementary school. This school houses over 600+ students in our community. A large sum of students are learning with English as their second language. As Pape Subaru toured the school with the Principal, Bethany Connolly, the students are polite, and have the largest smiles on their faces. The recent staffing shortage the school has been experiencing does not stop this school from providing top notch care and fundamentals for their students. Skillin Elementary expressed their gratitude, explaining the value the money has towards their school. Pape Subaru is honored to partner with Skillin Elementary!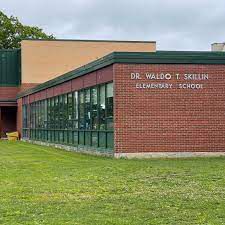 ---
Tri for a Cure - Katie M
Pape Subaru has been the Tri for a Cure transportation sponsor in the annual Tri for a Cure for the past five years. A team of women participate in the mini-triathlon. By doing so, customer, family, friends, and co-workers donate to the cause which has raised millions of dollars toward cancer research in our own back yard.
---
Subaru Loves to Care - Susan D
This year Pape Subaru partnered with Maine Medical center to donate blankets to those in need within the hospital. Seen in this photo is Vice President of Philanthropy, Susan Doliner and sales representative Tony Bergin-Woods! We thank Susan and her team for all they do. We hope these blankets will help even just one person during their healing process!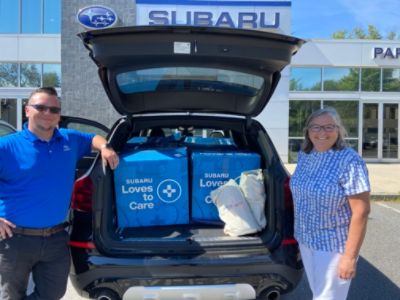 ---